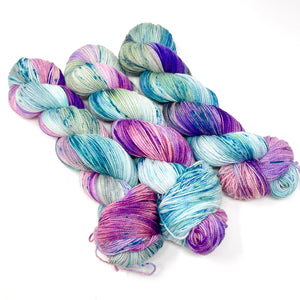 CACTUS FLOWER - A Limited Edition Spring Colorway!
Lilac, mauve, jade and teal green with a few deep green speckles. Shown here on PLY Fingering.
Choose your favorite base and any quantity. Also available on my American Merino wool roving. See the details on all the bases here.
Please allow up to a week for me to dye this special edition colorway for you.
Thank you for supporting PLYarn and Happy Crafting! 😊